Clinical Services
London Iryo Centre Hong Kong is led by Dr. Ihara, a Japanese doctor who has over thirty years' experience in providing medical services for the Japanese expatriate population. Dr Ihara's commitment to patient wellbeing and customer service is admired across the globe.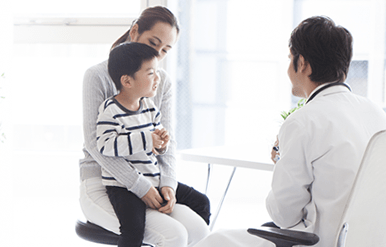 Allow us to provide you with medical assistance with a highly experienced practitioner who understands your language and cultural nuances.
We provide all departments including internal medicine, surgery, pediatrics and gynecology. Specialist consultants are also available when appropriate.
We also respond to urgent cases, out-of-hours consultations and home visit requests!
---
Consultation Hours
Monday, Tuesday, Wednesday, Friday

10:00-13:00、15:00-19:00

Saturday

10:00-13:00
Reservation telephone number
(852) 2398 0808
We accept reservations from 9:00
Procedure of use
Please call (852) 2398 0808. Please tell us the date and time you wish to visit us. You may be asked for a medical condition in order to determine your preparation and urgency.

Reservation / Contact

If it is your first time visiting us, you need to fill in an initial consultation sheet. If you would like to speed up the appointment process, you may download and fill in the form and please bring it along with you to your appointment. If you would like to fill it out at our practice, please arrive early.

Initial consultation sheet

Please remember to bring a form of identification eg. ID card or passport and insurance certificate, if applicable. Patients under the age of 18 also need a parental ID card.

How to Get Here